Hello Sassy Diva followers. This week the DT was asked to create a scene of any theme. I was organizing a big pile of pictures and came across these adorable pics of my eldest granddaughter Katie at the park playing with her dad and then at the lake where we all went to feed the ducks. For my scene I decided to use the Cricut Cartridge Give a Hoot which I had not used yet even though I have had it for quite awhile. I took pictures while working on the layout but they have seemed to disappear. I do have the recipe however.
Here is the complete two page layout
The paper I used was an old stack by We R Memory Keepers called Rainbow.
For the first page the sun was cut from page 64 at 4 inches for all 3 layers.
The squirrels were cut from page 52 at 4 inches. They are one piece and I cut them apart to place the picture in the middle.
The grass was cut from page 65 at 1 1/2 inches (cut 5 times to cover both pages)
Beautiful World was cut from page 36 at 3 3/4 inches and cut apart so I could use title on both pages.
Used MS flower border punch and green ribbon from stash
Squirrels and sun embossed
Punched out flowers (Fiskar punch) and hand cut flowers from paper to add to grass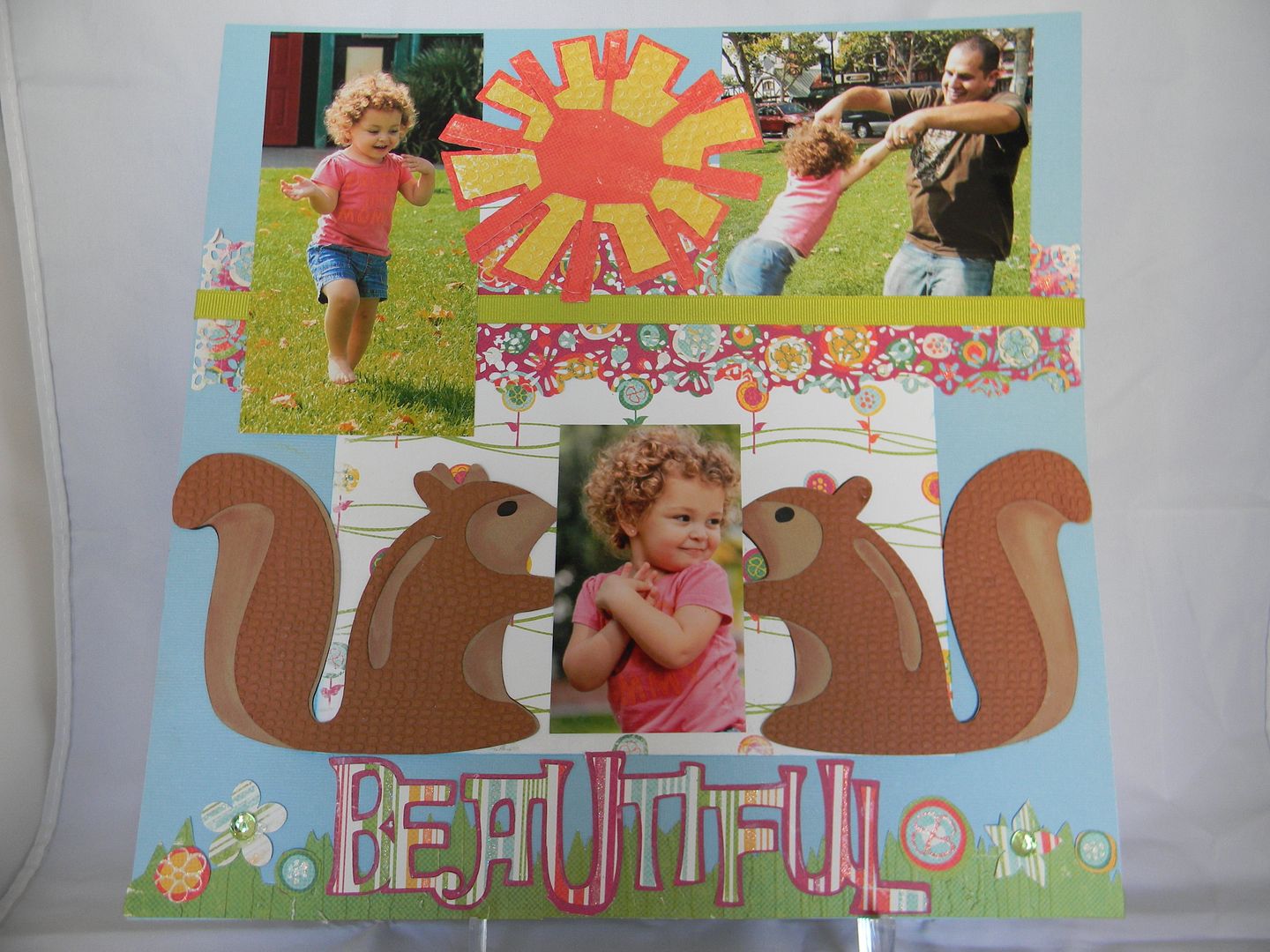 The tree was cut from page 67 at 5 inches and embossed. There are 3 layers.
Bird nest page 36 cut at 1 inch.
Duck and pond cut at 3 inches.
Closeups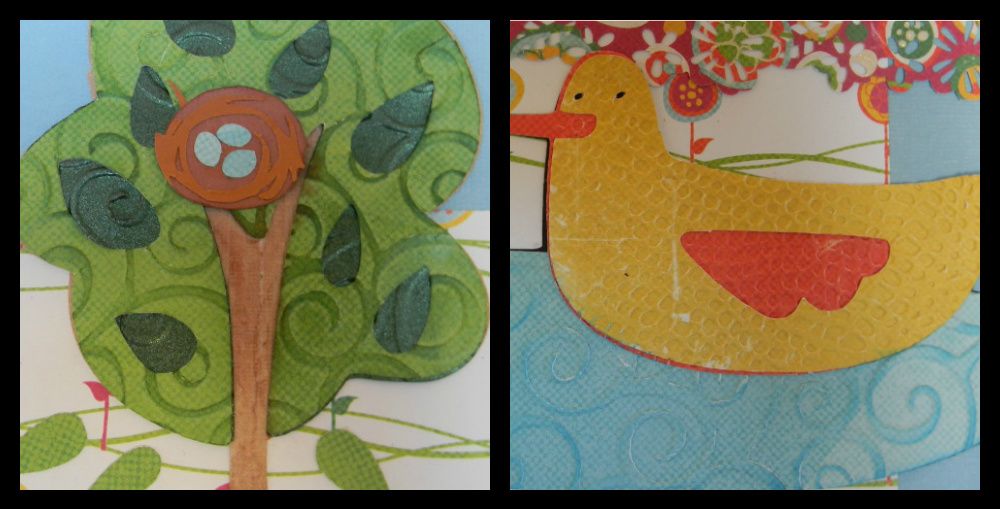 Many of the edges and embossing are chalked with Quick Quotes Chalk Blue Hawaiian and Green Envy
Hope you enjoyed my layout and will come back all week to see the "Scenes" that the other DT members create. We always welcome your comments. Happy Craftin! Suzanne