This week the challenge at Sweet Sassy Diva is "Winter Blues". Even though I live in Southern California I love using snowmen, snowflakes and penguins on winter layouts. This layout was made using my Imagine and the Cricut Cart Snow Angel. I love the cuts on this cart. The background paper is from a Recollections Christmas stack I got at Michaels which was the perfect blue background.
I collected pics of my two oldest granddaughters wearing hats. The ones on the right are all made by my oldest daughter.
Here is the double page layout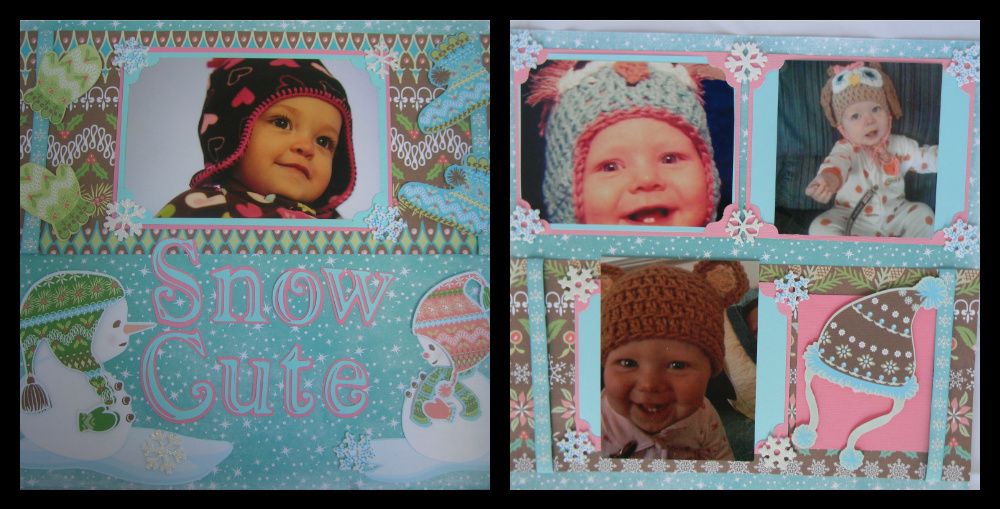 Closeup of first page. The title Snow Cute is from Winter Wonderland Cricut Cart and cut from colored cardstock. The brown background mat is from Snow Angel cart printed paper. Cut 6 " and used other piece on 2nd page. Mittens and booties are pop dotted. Snowflakes on corners are precut from a package.
Closeup of 2nd page
Closeup of hat, ribbon, and snowflakes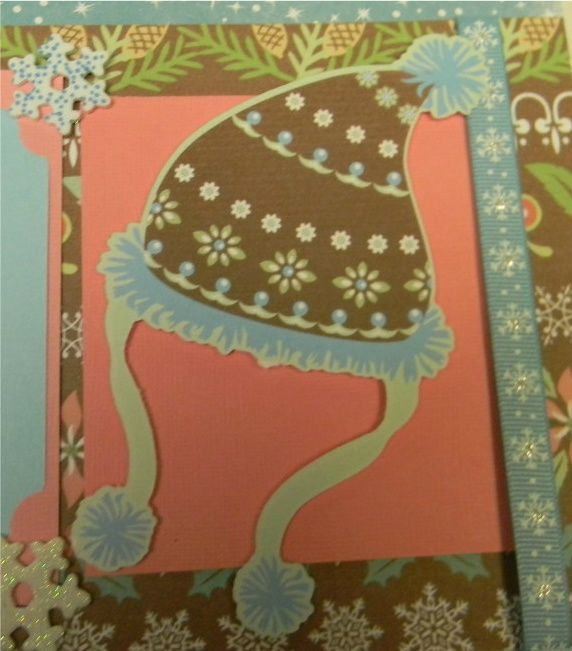 The cuts as I said were made on the Imagine and I did them in pieces
so I could pop dot the hats and scarves. For my mats I used a EK corner punch.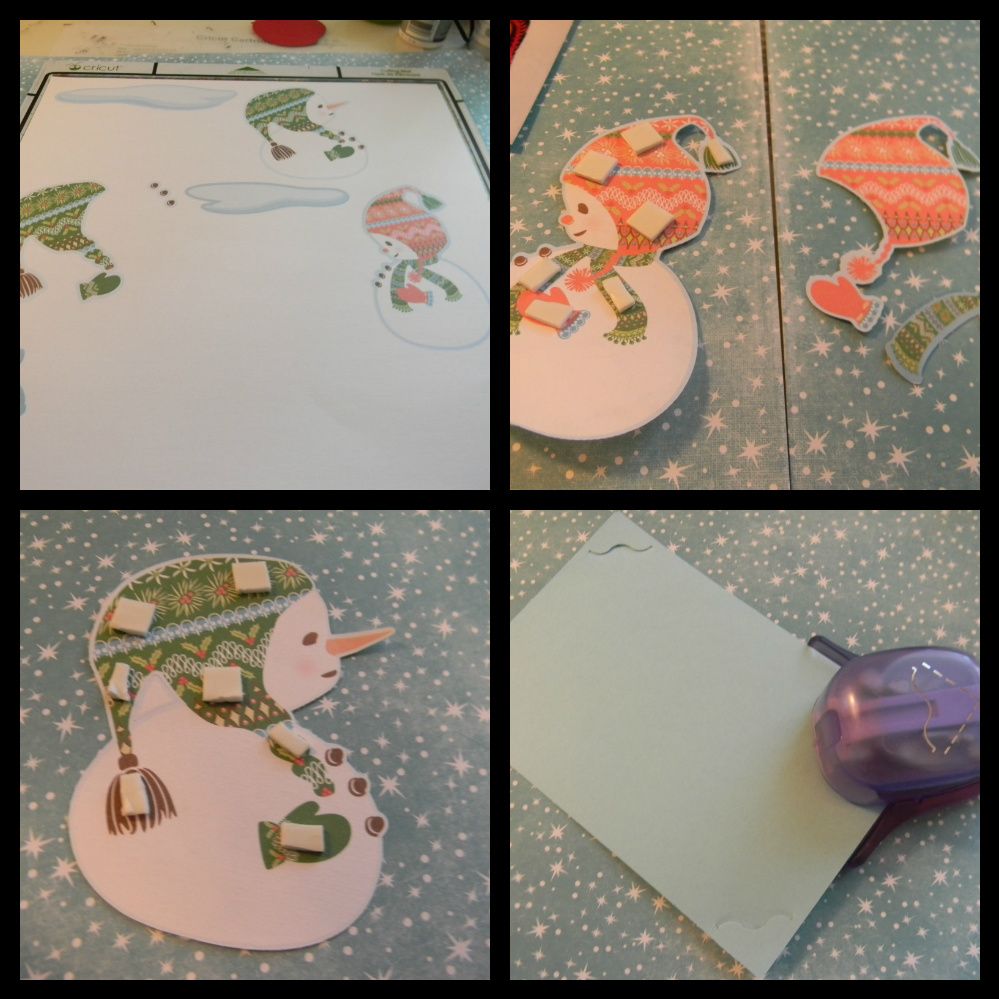 then I glued everything on the page and added ribbon and snowflakes.
Hope you will come back this week and join all the Design Team for their take on "Winter Blues" challenge. Happy Craftin!
- Suzanne