So hard to believe it is 2012. For the Design Team Challenge this week we were to either make a project reviewing 2011 or resolutions for 2012. Since I don't really do resolutions I decided to make a scrapbook page reviewing 2011. I wanted to share how blessed I feel to have 3 sweet granddaughters. There is nothing better in the world right now than spending time with my sweet girls. So for my page I went through and picked some pics I liked from the past year and printed them on my computer (which I believe is a 2 x 3 size.) This was a lot of fun and really brought back some memories. For the background paper I used a sheet from Tim Holtz Seasons Stack.
By the way I got a new "good" camera for Christmas so hope my pictures will be better. For now it is a learning process. LOL
- Suzanne
Here is the paper.
Here is the collage I made.
Then I cut out the title using my E2 and more Tim Holtz paper. The Blessings title I found on Inspired Heart and I cut the title and the shadow at 2.4 so it would fit on the 12 " page. I used Kate's ABC and cut 2011 at 1.5 page. I taped the paper down with blue painters tape since my mat is really old.
Next I took my chalks and chalked the edges of the shadow cuts as I didn't want the white edging to show.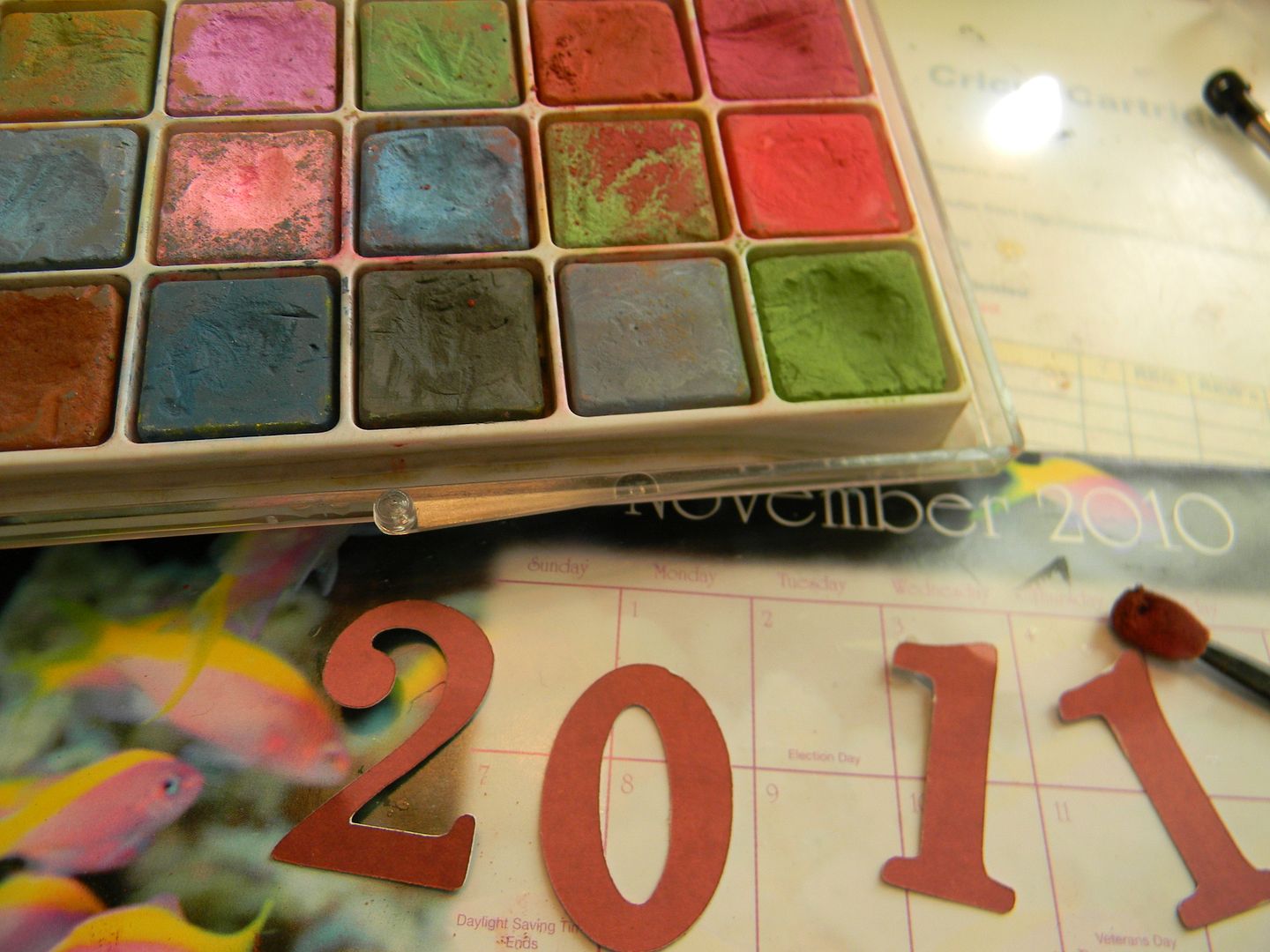 I also decided to add a little bling so I cut pieces from these beaded swirls
This is what the title ended up looking like with the added beads. I also cut pieces and added beads to the letters 2011 to make them stand out more.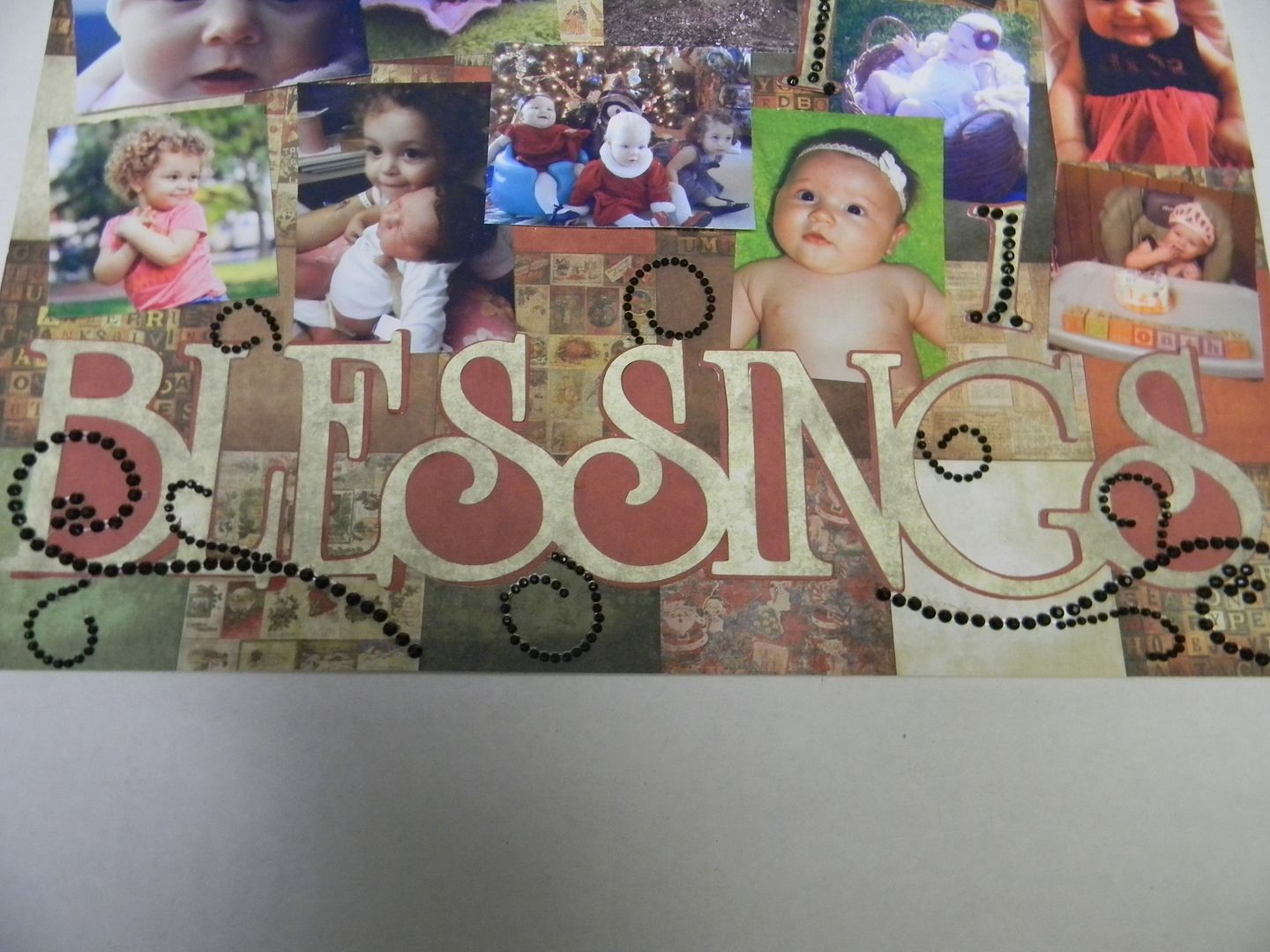 I hope you have enjoyed this project and will leave a comment. Wishing you all a Happy, healthy, crafty 2012. Please come back all week to see the other projects the DT creates.
For a summary of my favorite posts this year,
click here!