Hello Sweet Sassy Diva followers and a Merry Christmas and Happy Holidays to you. This week the challenge is "Let it Snow". I tell you when I see all the beautiful pictures of snow my fellow crafters post I am a little jealous but I think I will stick with my Southern California weather. That doesn't mean I don't love to pretend and make layouts of snow, snowflakes, and snowmen.
This is a fairly simple double page layout where I highlighted the paper which I had been saving from last year. I loved the light blue with a touch of green and white snowflakes.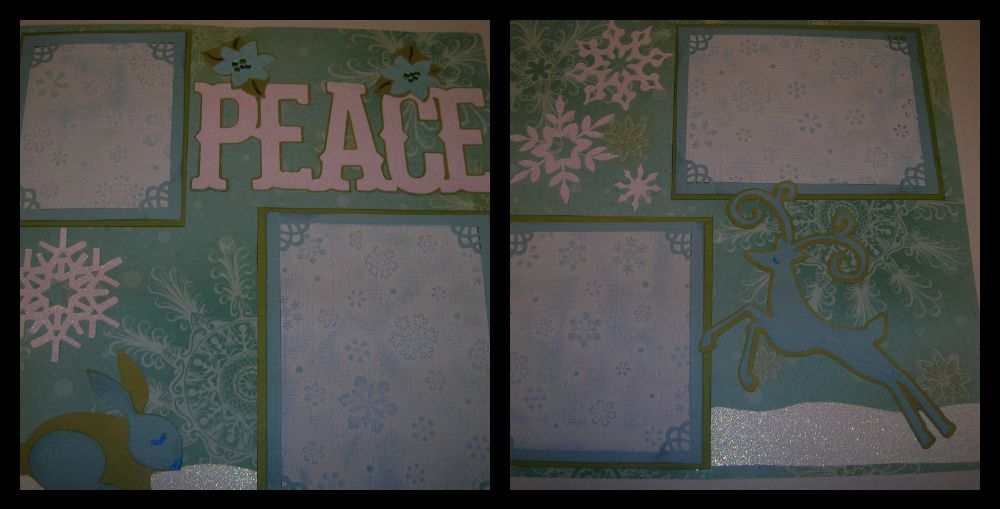 Recipe:
Art Philosophy
Snowflakes cut at 3" white glitter paper page 22, 27 and 30
Winter Woodland
Peace cut at 3 "- page 64 white glitter paper and green Bazzil
flowers on Peace cut at 2 " page 64 green and lt. blue Bazzil
Rabbit page 58 cut at 3" green and lt. blue Bazzil
Deer page 55 flipped and cut at 6 '' lt. blue and green
Mats
White inner mat cut from Recollections pre-embossed core paper and sanded
2 cut at 4 x 6, 1 cut at 4 x 5, 1 cut at 3 1/2 x 4 1/2
Cut blue mats 1/2 inch bigger all sides and punches corners with EK sucess corner punch
Green mats cut 1/4 " bigger than blue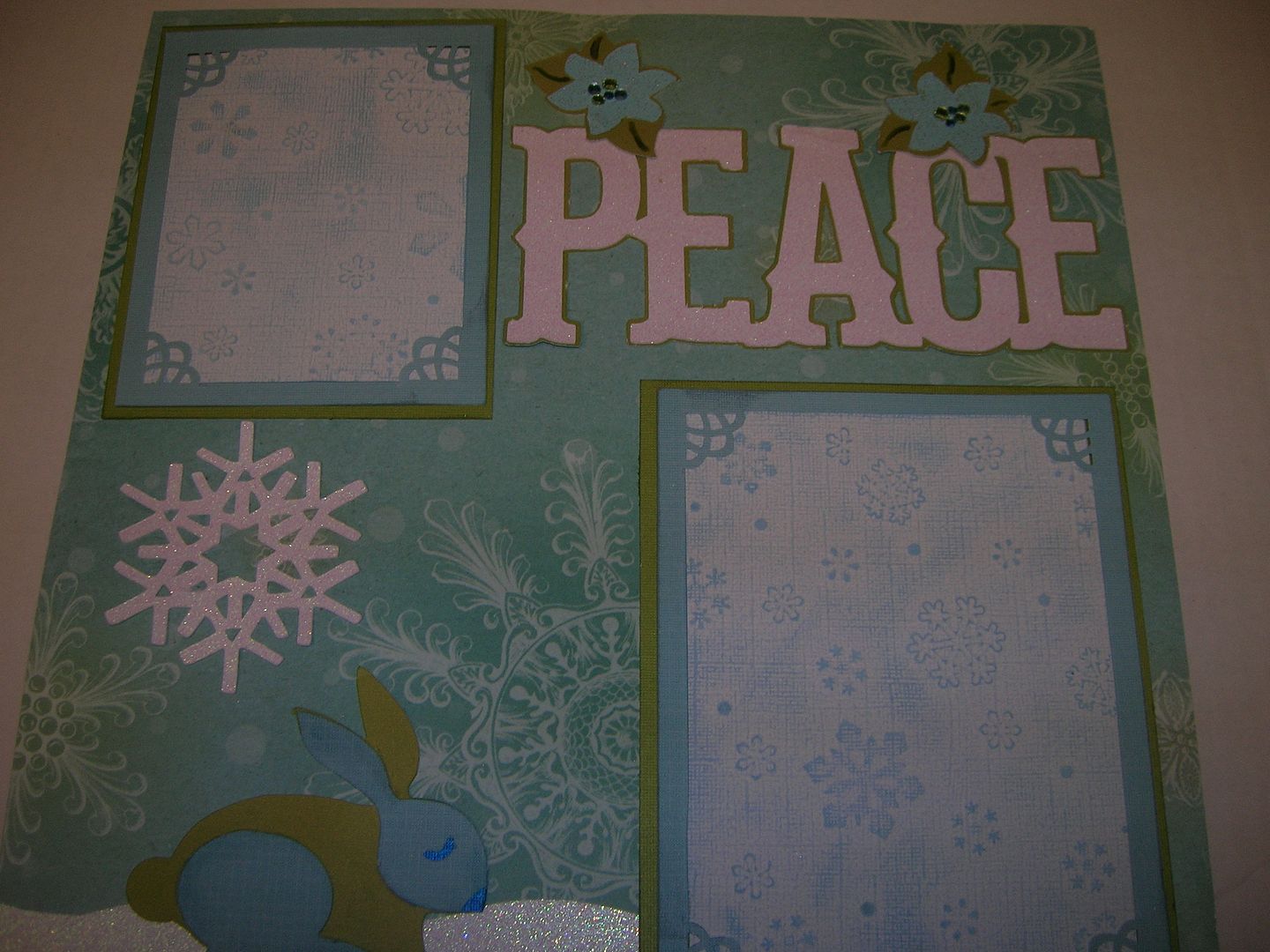 I added some tiny gems to the flowers and Smooch ink
to leaves and eyes on deer and rabbit.
Hope you enjoyed the layout. Please come back all week to see what all the designers have made.
Wishing you all Happy Holidays and Happy Craftin