A special thank you to Michelle:
http://queenofmycraftroom.blogspot.com/
for hosting this blog hop! If you arrived here first, please go to Michelle's site to view all the wonderful projects! If you arrived from Wendy
http://cricutyourclassroom.com/
then, you are in the right spot!
Welcome to the Back to School Blog Hop!
School does not start here until September but, I guess for some it is soon across the nation. I hope this hop helps to get you geared up and motivated for Back to School!
I made a great project for a gift for the teacher or even for a home office unless of course your child wants it for school. I picked up the new Graphic 45 stack from CHA in Chicago Summer Show 2011 just a few weeks ago. This stack is not even out yet but, here is a taste of an ABC primer paper stack.
Using the Xyron permanent glue, I glued the paper strips.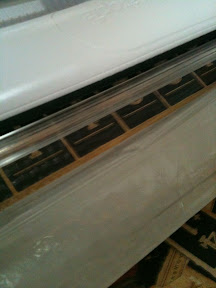 I adhered it to the clear pencil case on the bottom...
And the top.
I added some embellishments and layered the books and girl separately. They were on an abc primer paper stack by Graphic 45.
Here is a close up.
Recipe:
Pencil case
Industrial chic charm
Metal button
Grosgrain stitch ribbon
Glue dots
Graphic 45 An abc primer 12x12 paper pad stack
Xyron creatopia with permanent adhesive
You are at
http://sweetsassydiva.com/
Your next stop is:
Andrea
http://andreascoffeetime.blogspot.com/
Be sure to check back tomorrow and all next week at
http://sweetsassydiva.com/
the SweetSassyDiva Design Team will be creating more yummy Back to School projects primarily made with the Cricut.
On to the yummy blog candy! Be sure to become a follower here and leave a comment on this post and tomorrow. Michelle will pick a winner from all the comments! You increase your chances by commenting both days. You ask what you have a chance to win? Well, if you haven't seen it along the way, the blog hop sponsors are the following: Kabar digital stamps, Jen's digi stamps and Hambo Stamps. Michelle will draw the winners on Tuesday, August 9th! Yea!!!
Order your CTMH Cricut Art Philosophy cart today! Click here!
or you can email me at
sweetsassydiva@aol.com
The item number is Z1686. You can also get the stamp of the month for $5 more and a few other goodies depending on your order date. You can email me for more details.
You can view more details and a video on the new cartridge....
Click Here!
Posted from my iPhone