Welcome to the Back To School Blog Hop!!
We're so happy you could join us for this super-fun hop showcasing cards, layouts and projects for Back To School!! You'll find an array of ideas throughout the hop -- From teacher gifts to lunchbox notes, we hope you'll enjoy each and every project along the way!!
Class is just about to start, so let's get hopping!! If you've hopped over from Jen http://www.memorieswithjen.blogspot.com/, then you are in the right place!! If you've just popped in to visit my blog and you'd like to join our School-Time FUN, then please
CLICK HERE
to start at the beginning with Lynda's blog!! Several stops along the way will be offering some nifty prizes, so please be sure to keep an eye out for that!! I would like to thank Lynda for putting this blog hop together. There is a lot that goes into organizing the blog hop behind the scenes and I think that you will appreciate all the effort put into the hop.
For the hop today, I have created an altered box which makes a great teacher gift.
I started with the cricut expression 2 anniversary edition. I chose the rolly poly apple from the Plantin Schoolbook cartridge.
Choosing three colors, I cut the apple a quarter of an inch larger as it did not have a shadow feature in brown.
Here you can see the two sizes. I love that you can add a space between the two images even without cricut craftroom, gypsy or design studio on the E2.
I stamped an image using brown ink and unity stamp co stamp numbers in the clouds. I highlighted the image and the apple using silver smooch spritz.
Here is a side view of the completed box...
I cut some pieces from
g45 abc primer
and ran them through the xyron.
Next, I layered the items and adhered them to the box.
Above I used the g45 black trim to tie a ribbon around the apple stem.
Here is the top of the box.
And one final look at the altered box. Can you imagine the treasures you can place within? What would you do with the inside?
Thank you for stopping by to see my back to school project. Be sure to follow this blog and check back tomorrow for some more apple projects. Each week we have a challenge
here
at http://sweetsassydiva.com and you can see a new project 7 days a week.
Thank you so much for hopping through the Back To School Blog Hop today!! I hope you will enjoy the rest of your hopping experience!! Your next stop in the hop is Barbara Rosner - http://barbaras-crafty-corner.blogspot.com/!!
Here's a list of the entire hop, in case you get lost along the way or want to revisit anyone: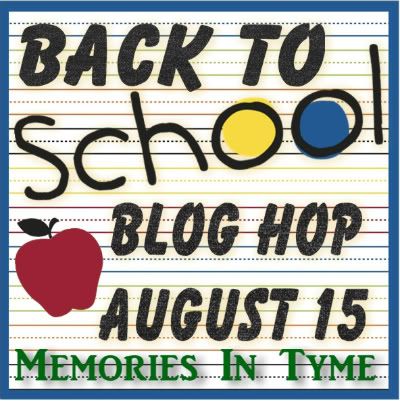 1. Lynda - http://memoriesintyme.blogspot.com/
2. NLA
3. Anita~http://www.anitaandbugs.blogspot.com
4. Jen--http://www.memorieswithjen.blogspot.com/
5. Bobbi Jo
http://sweetsassydiva.com
YOU ARE HERE!
6. Barbara Rosner - http://barbaras-crafty-corner.blogspot.com/
7. Amy - http://www.lovetocrop.com
8. Lori - Lori - http://www.scrappinmystressaway.blogspot.com
9. Dana-- http://danascraftycorner.blogspot.com
10. Gina - http://californiascrappin-gcinderella21.blogspot.com/
11. Margie -http://mysweettater.blogspot.com/
12. Crafty - http://craftyhomemade.blogspot.com/
13. Rhonda - http://scraphappenswithrhonda.blogspot.com/
14. Susan - http://susanascorner.blogspot.com/
15. Lynne - http://slasewcraftiness.blogspot.com
16. Rhonda -
http://craftingwithblue.blogspot.com/
Graphic 45 An ABC Primer 12x12 paper pad $19.95 plus shipping