So hard to believe Summer is almost over and time for school to start again.
Although I retired from teaching a year ago, since my daughter is a
teacher; it means I am back to my favorite job as the babysitting grandma.
The challenge this week at Sweet Sassy Diva is a Travel Challenge or how
we spent our Summer Vacation. Since my youngest daughter was due with her
second child the end of July we had to stay close to home. We did a lot
of day trips and trips to see the new grandbaby. This is actually right
before grandbaby #3 arrived in July. We live in California and there is a
mission close to my my daughter's house. We went there one day to look at
all the animals and see the exhibits. Then we went to the local Danish
town to eat at our favorite restaurant. My oldest granddaughter had a
blast pretending like she was fixing her coffee with sugar and stirring it.
Here is the completed two page layout.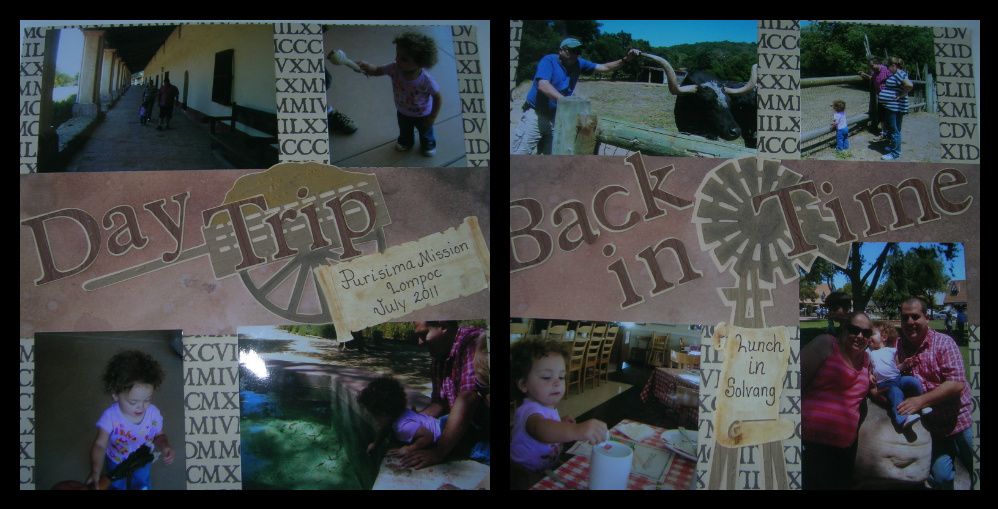 First I placed my pictures on my background paper which is Roman Numerals.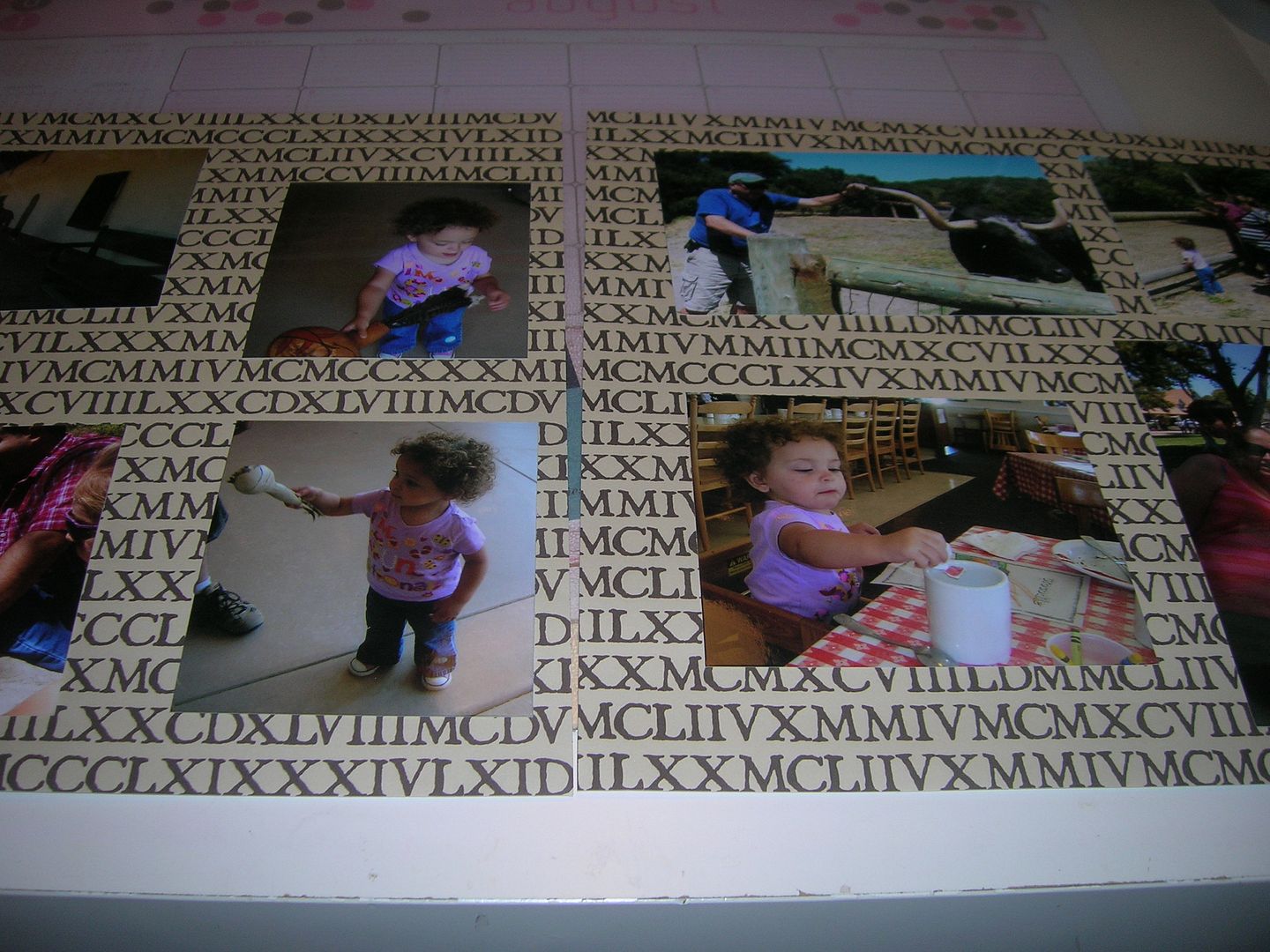 I decided to add some cuts from Heritage. I cut the windmill and shadow at
8".
The wagon and shadow at 4 ".
Then the title was cut using Plantin Schoolbook at 2 " and the shadow.
I then embossed the letters and part of the wagon and windmill with the
Distressed Stripes Cuttlebug folder to give it the wood look.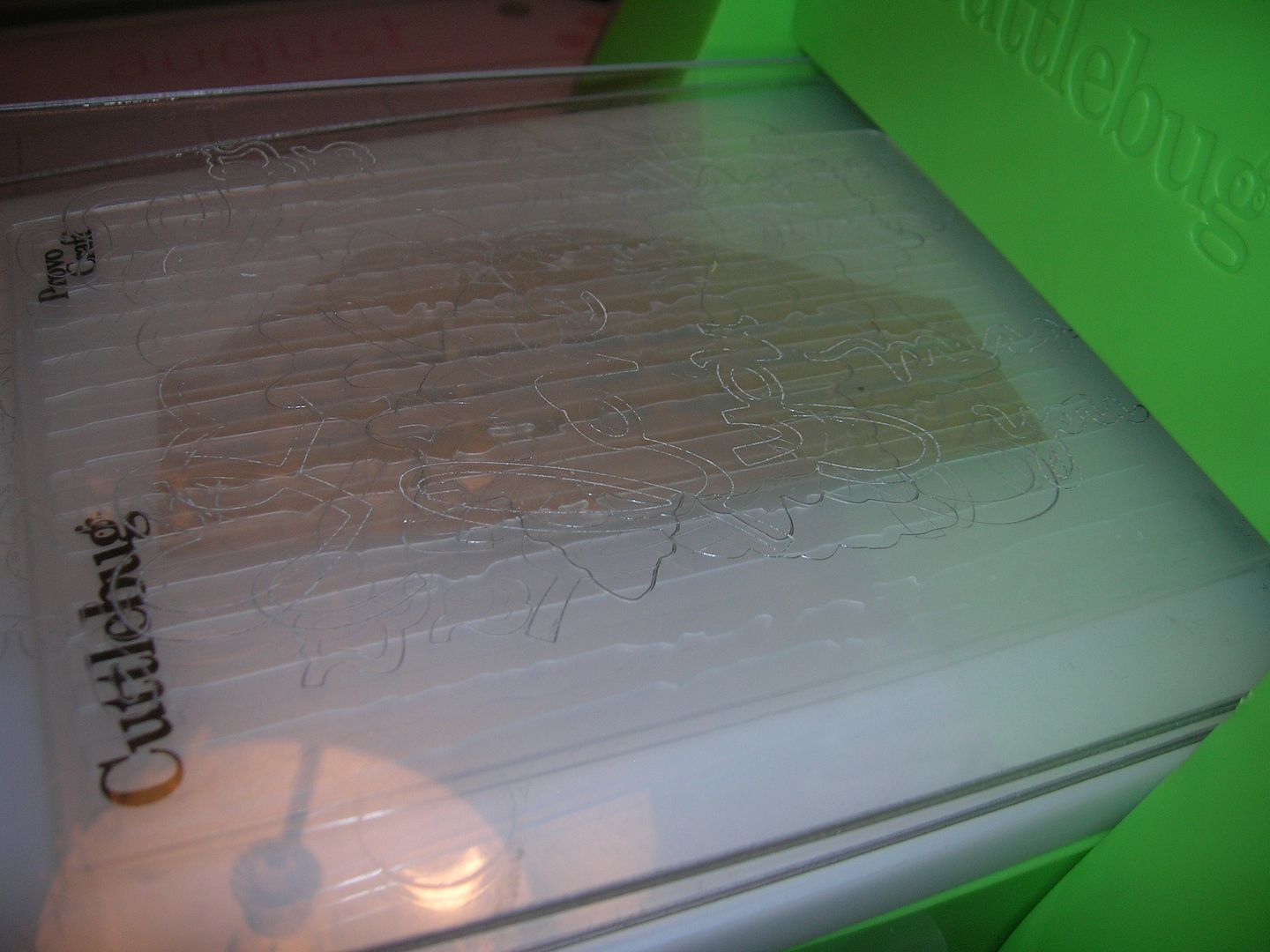 I also cut out the banner at 2 " to write the name of the mission and the date.
I then chalked the edges to make it look old. The wagon was all cut
out of cardstock and then I made the top yellow and wheel black with
chalk.
For the other page I chalked the top of the wheel and also cut out and chalked
the parchment cut at 3 " to add journaling.
Hope you are getting some great ideas this week for scrapbooking your vacation
photos. Come back each day this week to see what the Design Team has in
store for you. Also I would love to have you stop by
my blog
and see what
else I have been up to.
Suzanne Y. Pipitone