This year has gone so by so quickly. I can't believe it is already October
and time for Halloween decorations. Bobbi Jo asked the design team to make
a wreath for this week. I had several ideas and finally decided to make a
Halloween wreath. The start of my wreath came from the Dollar Tree where I
got the wreath, the foam sign that says Enter if you dare and the black netting
each for $1. The rest of the wreath was done with paper cuts.
Here is the completed wreath.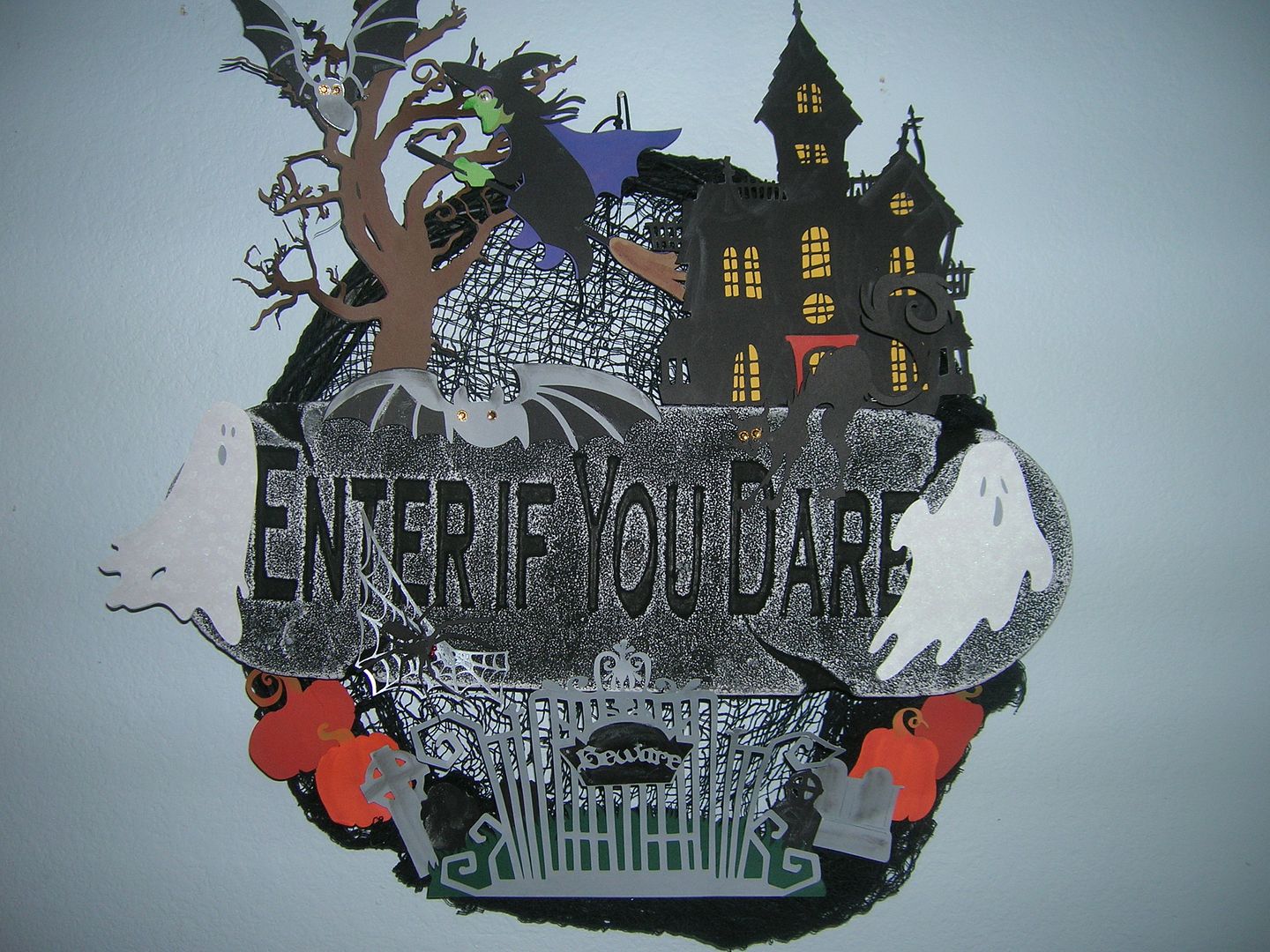 I spray painted the wood wreath.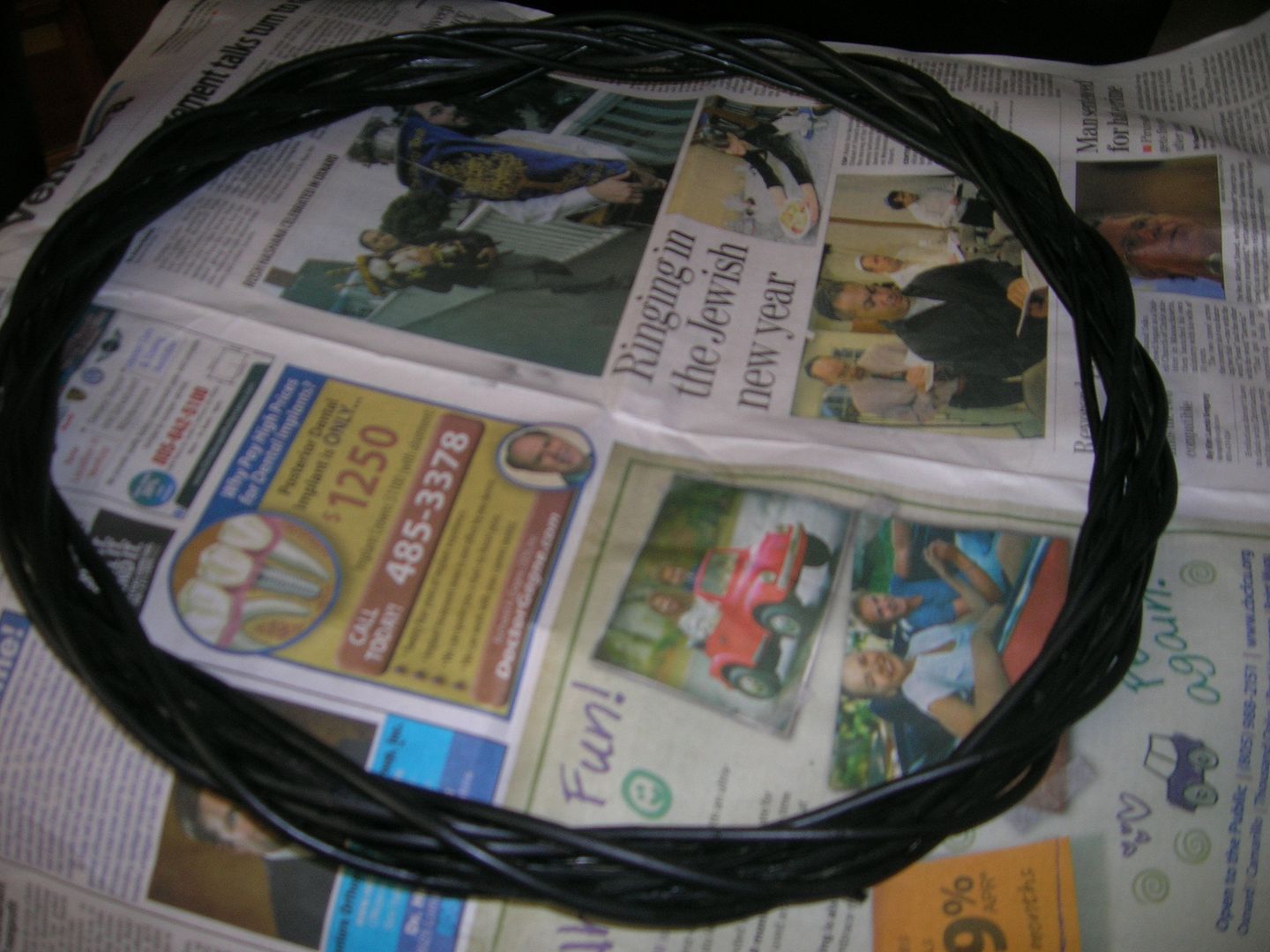 This is a foam sign.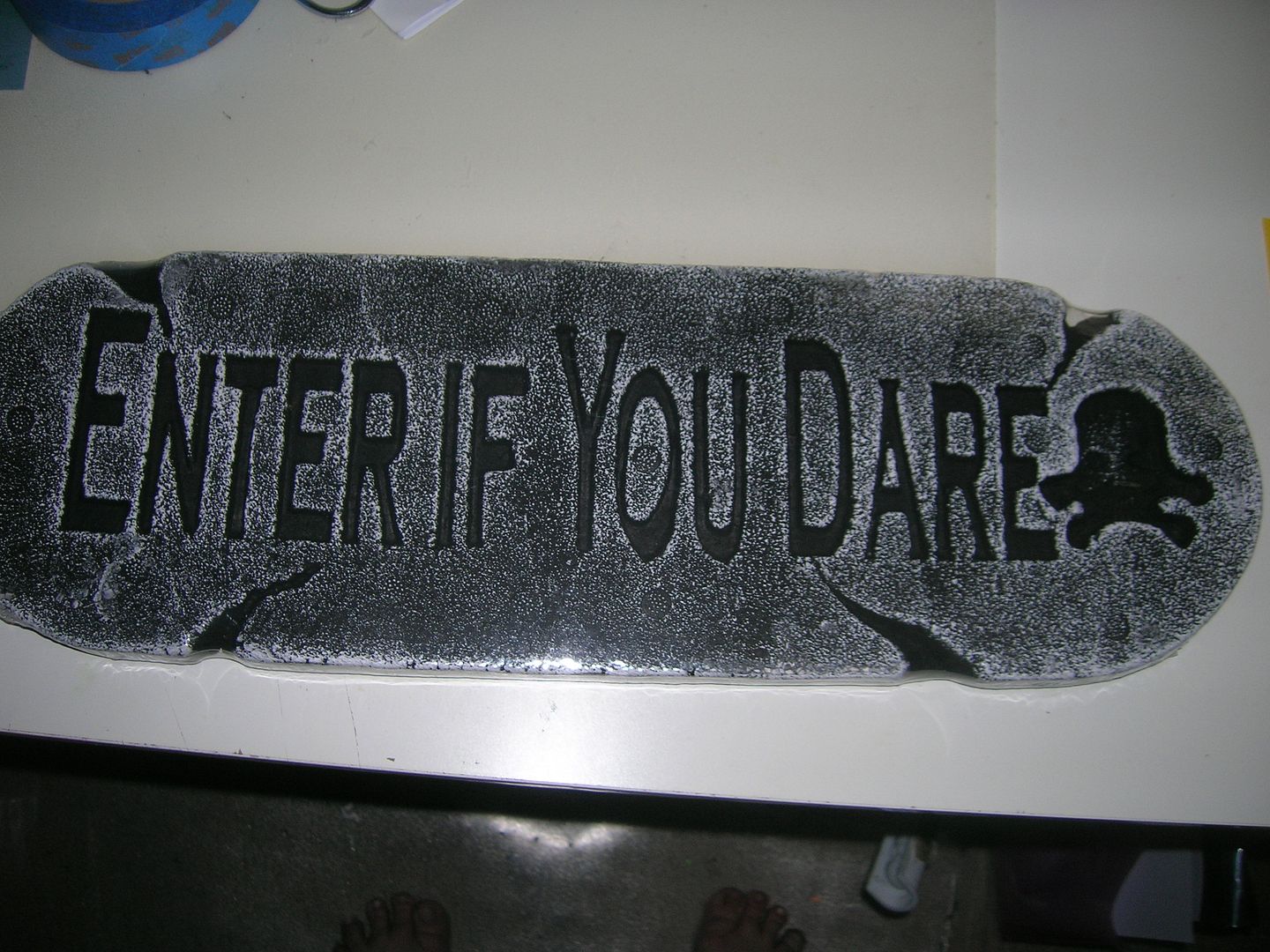 I wrapped the wreath with this cool black netting and tied it to the wreath.
I then glue gunned the sign in the middle.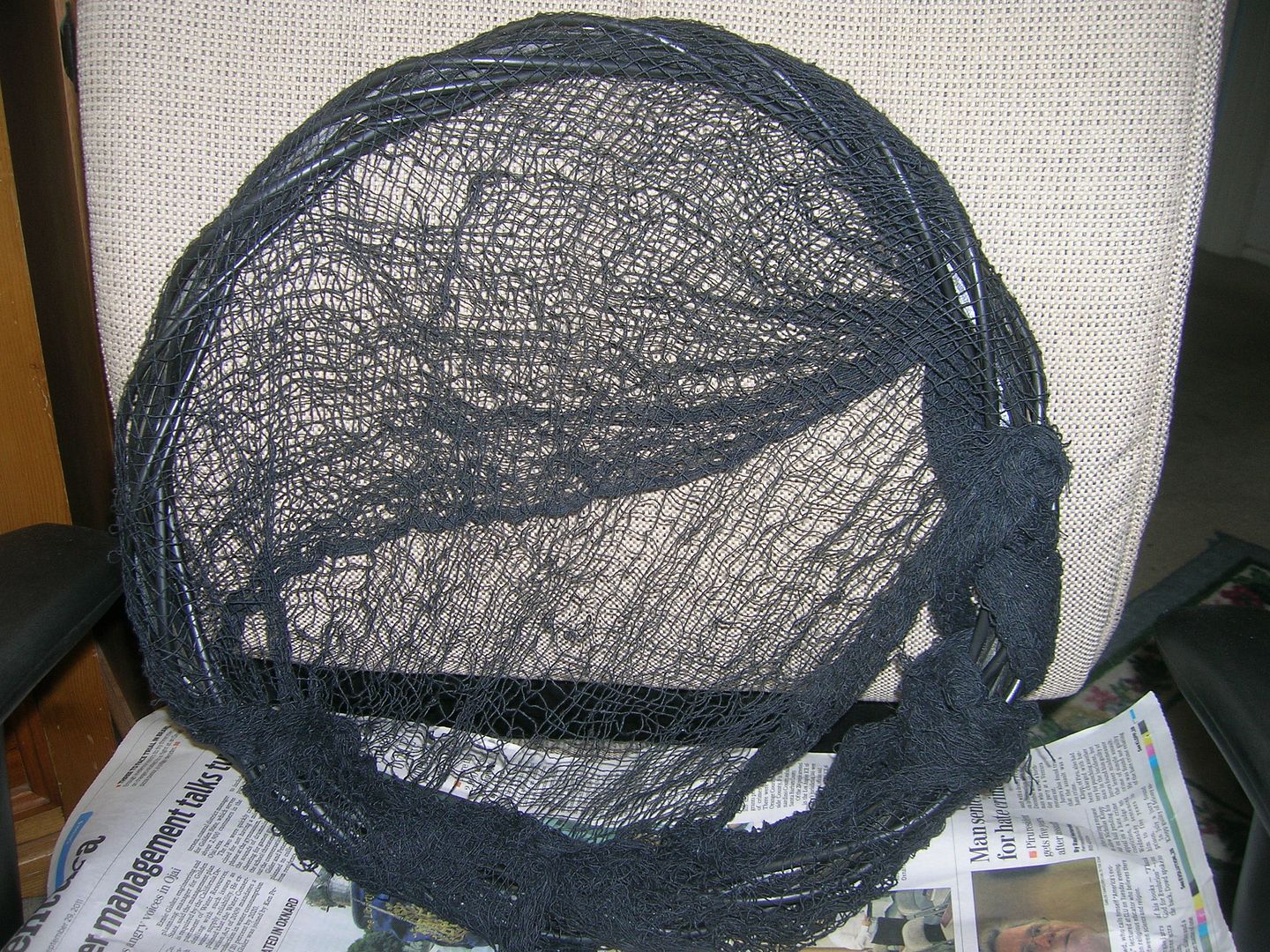 Then I made my cuts with the Happy Hauntings, Pumpkin Carvings and October 31st
cartridges.
Here are detail pictures. I used a lot of chalk on the edges and used
white and light gray chalk to give the appearance of spider webs on the cuts.
The recipe is as follows:
Happy Hauntings
cemetary gate 6 "
haunted house 10 "
witch and ghost 5 "
bats 3 and 2 1/2 "
October 31st
tree 10"
grave stones 3 "
cat and spider web 3"
Pumpkin Carvings
pumpkins 3"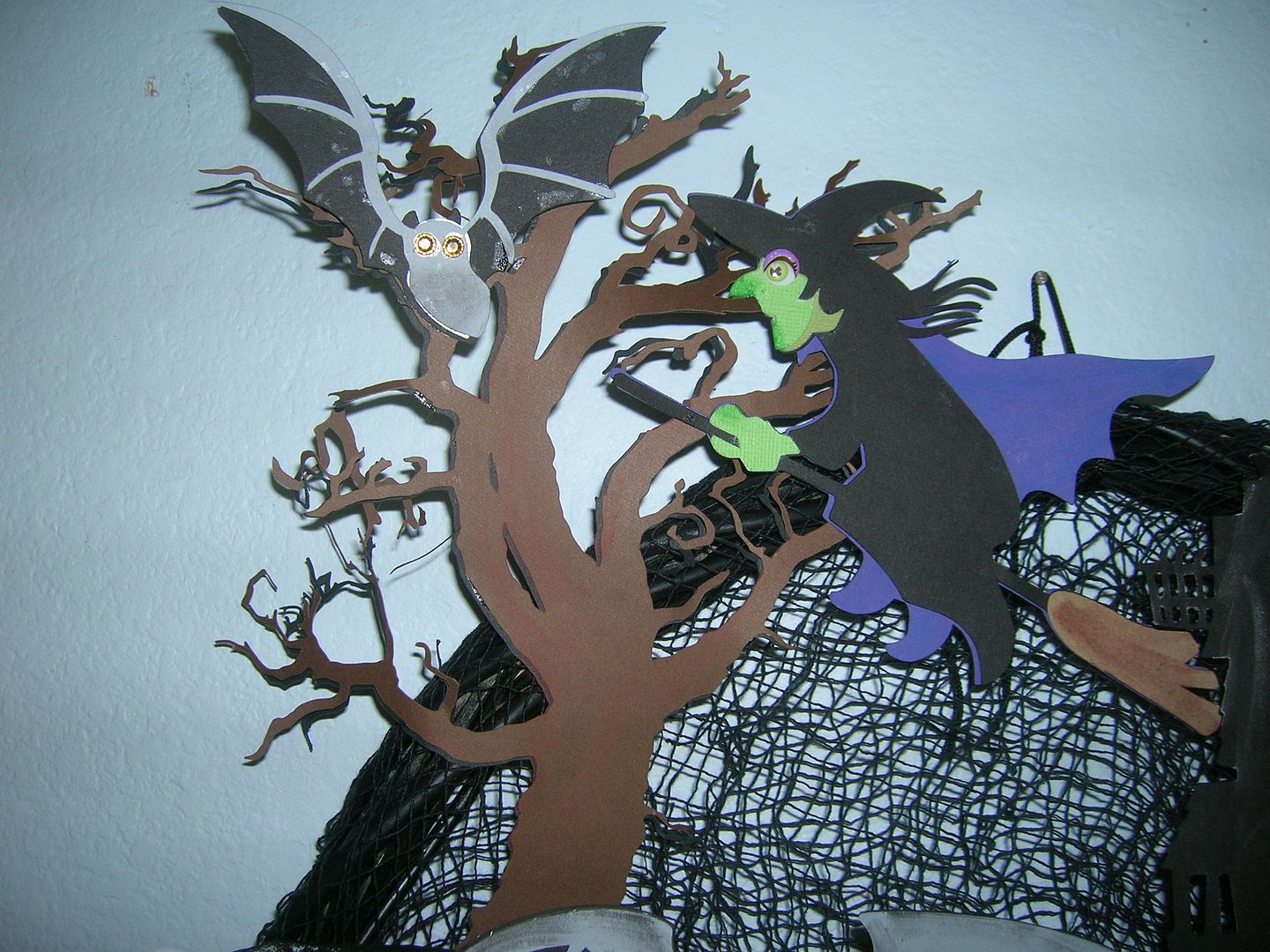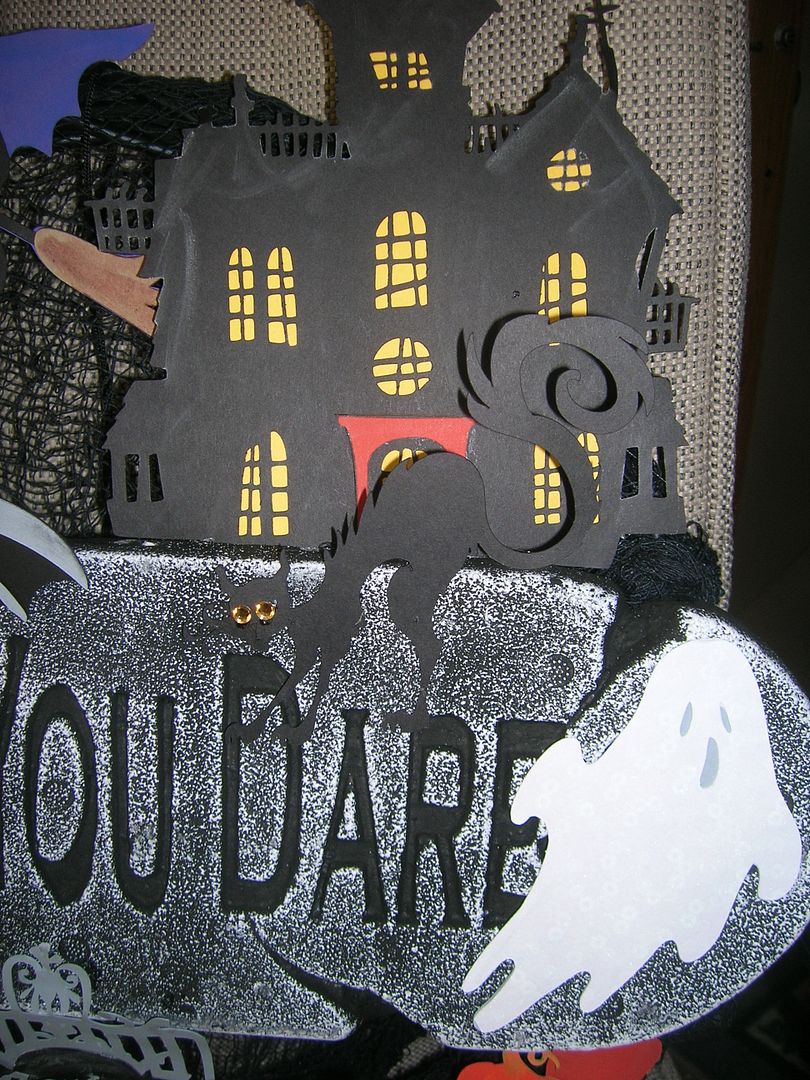 I hope you enjoyed my wreath and will come back this week to SSD to see what the
other designers create.
Thanks for looking and Happy Craftin.