Have you seen the New engraving tip that Chomas Creations has now? She has added it to her offerings. In fact, the engraving tip is brand new and she just started shipping it on Monday. She explains the difference between the engraving tip and the embossing tip
Click here!
It looks amazing at what the engraving tip can do! Here is a close up of a portion of one of 4 acrylic engravings that she did with the new tip. If you go to her site, you can see a number of the projects that she made with it.
She is offering a sale now for Christmas as well. She has the "I want it all" offer. The "I want it all" sale includes the Chomas Creations embossing kit, mini gel pen holder with 20 gel pens, mini Sharpie holder and micro Sharpie holder with a black micro Sharpie all for $100 shipped in the US! That is over a $120 value!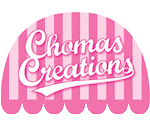 The engraving tip can be purchased in addition.
Once you see her site with all the different things that she has made with it, I am sure that you will be wanting to etch everything around your house!
What would you engrave?