Let's get this cricut expression 2 e2 party started!
Before DD went to bed, she was getting cricut all dressed for his anniversary birthday party!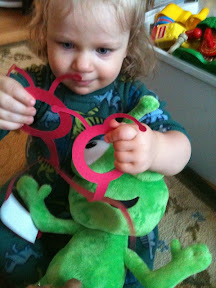 She was inspecting that everything was ready.
She thought the puppy needed a hat too! :)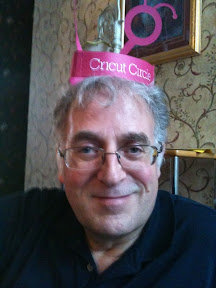 Even papa needed a hat!
Although it suited cricut the best!
Will you be purchasing the e2?
Be sure to check back for some e2 projects! I will be sharing projects in the near future.
Posted from my iPhone