It just calls to draw you in!!!
And if you don't have a badge, this taunts you.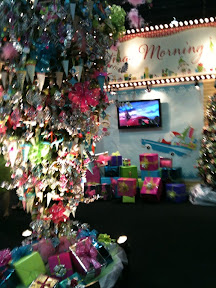 Yes!! DCWV!!
Will I see you today???
On the other side of the hall is the consumer show. Do you have your ticket? I do have an extra for you if you need one.
Posted from my iPhone