Today, I scored some cereal and marinade.
5 pkgs rice krispies cereal, 19 weber marinade mix retail: $ 38.20 my cost: $1.59 plus, I have a $5.00 rebate to send in for a gas card. :)
You ask how?
Jewel-Osco has a sale on Kellogg's cereal for $1.99 each but, you must buy 5.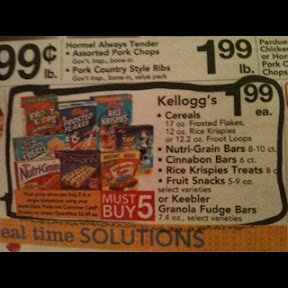 Then, I matched with a manufacturers coupon 5/$5 online at coupons.com
Now, for the marinade...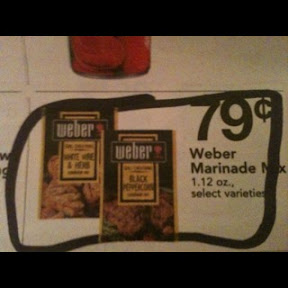 I matched this with my coupon from 6/26 in the smartsource inserts from the Sunday newspaper! I used the $0.21 overage towards the cereal.
Now, the boxes have an additional rebate on the back of the box.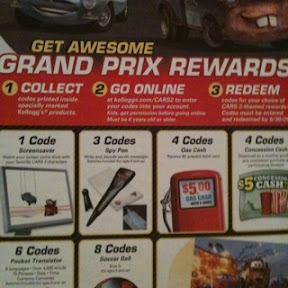 With the cars promo, I can get a $5.00 gas card.
So, that's $3.41 that I earned on these.
There is also a promotion with jewel-Osco for $5 off a $25.00 purchase. If you would like one, email me or message me on this post with your email address. I will then forward their email to you to request your coupon.
What deals have you found this week?
Posted from my iPhone