I am sure all of us will never forget the date 9-11. Where we were and
what we were doing when we heard the news of the Twin Towers and the aftermath
will never be forgotten. So hard to believe it has been 10 years.
For the challenge this week we were to make something to Remember and
honor 9-11. Being that my husband is a retired fireman I chose this
memorable picture as the centerpiece of my layout. I used K and Company
paper from a stack I had left at 4th of July. The ribbon and decal
is from Michaels. I used Stand and Salute to cut out the USA flag. I
then used the wide ribbon cut at different lengths to highlight the picture.
The small ribbon I made awareness ribbons and used a red and blue star
brad in the center. I have bunch of the ribbon left so am making ribbons
for my family to wear in memory. I used a LP frame I had on hand to frame
the layout. When I showed it to my husband he teared up and said he
thought it was a great memorial.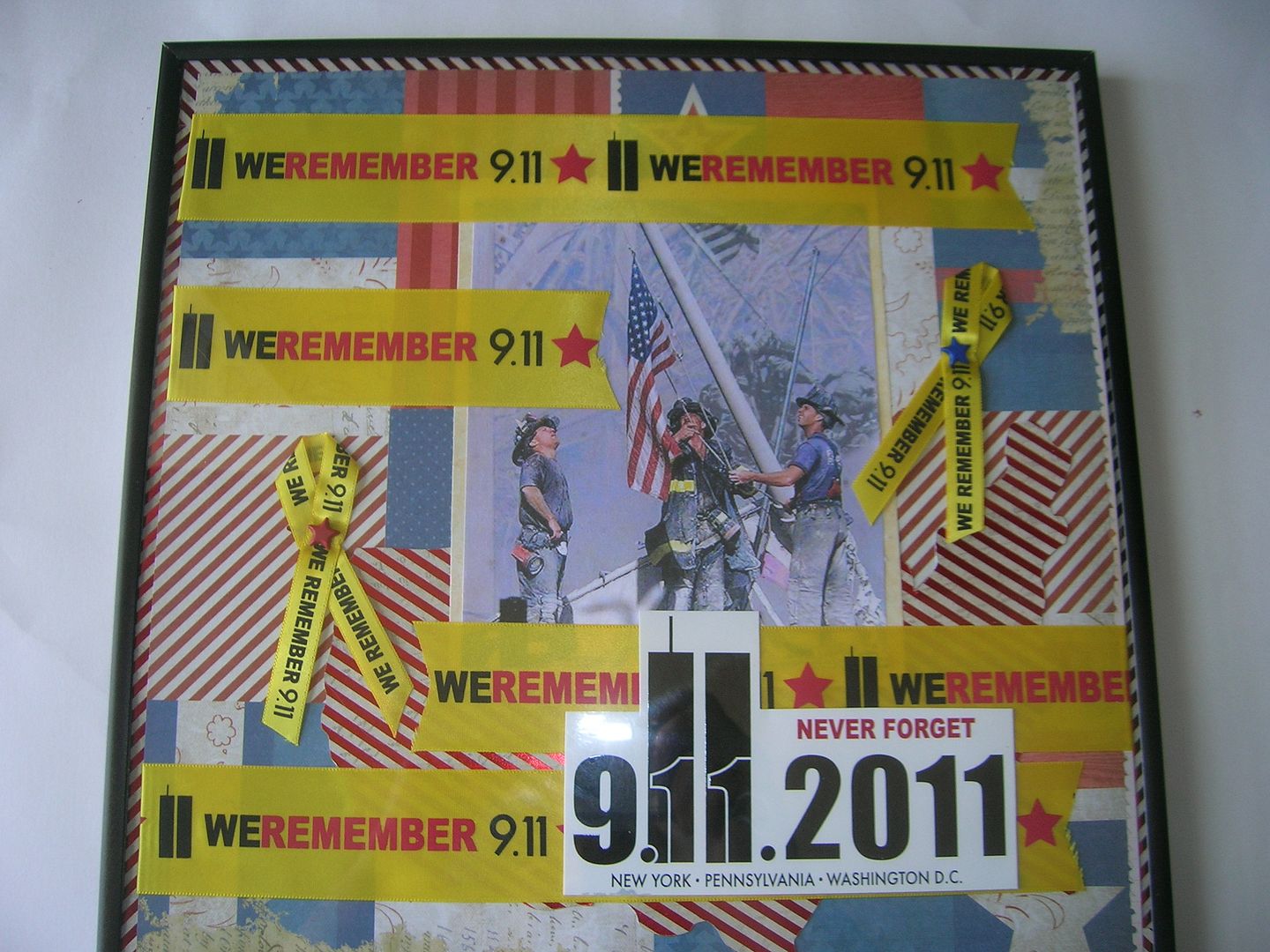 With my layout I would like to send out a prayer for all those who lost loved
ones that day. I would like to offer up a big thank you to the fire
fighters and police officers who lost their lives trying to save others.
Also a big thank you to all the men and women who have served their
country to keep our nation free. Please come back all week and see what
the other designers have made to honor and remember 9-11.
Suzanne Y. Pipitone
Be sure to enter the
SweetSassyDiva Design Team Call!
There is a challenge and prizes this week on
http://sweetsassydiva.com/
be sure to check it out and enter!
HERE!
Just click on the picture of the Scrap'n Tote below for details on current sales offers from scrap'n tote, scrap'n easel and creative options project tote! Sale on scrap'n easel and scrap'n tote!
MONDAY AND TUESDAY 30% SALE!!! Click picture below for more details!