We are at the scrapfest this weekend up at Mall of America.
They have a lot of make and takes if you purchased a badge for $22.00. They also had classes for an extra charge per class.
A wonderful added bonus over and beyond the make and take, some are offering an email sign up sheet where you get a little extra something. Some items were paper or ribbon.
Here are some pictures of the booths and the wonderful creations offered.
If you are here, perhaps it gives you an idea of the booths you would like to visit. If you are not here, be sure to attend next year.
Imaginisce
We made a tag using the irock, itop and Bon Voyage paper.
Making memories
Tombow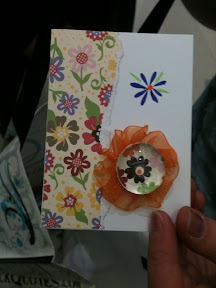 McGill Paper Blossoms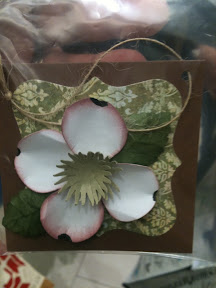 Authentique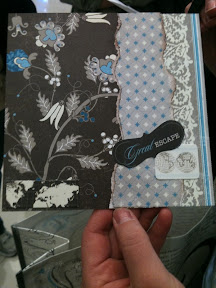 Complete!
Lifestyle crafts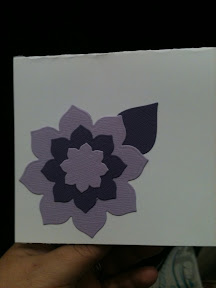 Stamping Bella
We used stamps, colored pencils and water brush....
to make a small note card.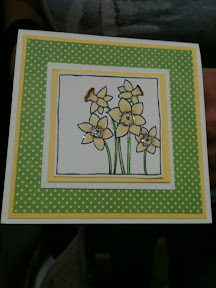 American Crafts
Coupon book
Some more variations:
Smash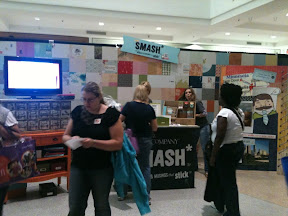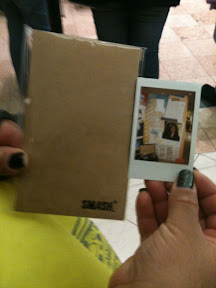 Little journal book and picture to smash!
And of course...pink!
Ek success
Gift box
Maya road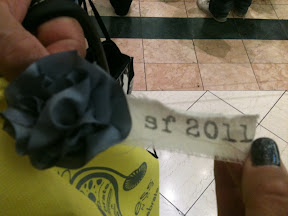 Ribbon embellishment flower or pin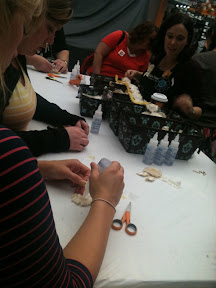 Or below on a card.
They do two a day. These are Saturday's projects.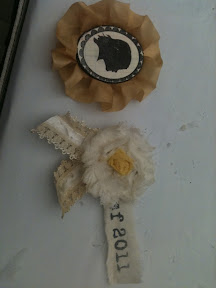 Fancy pants
Cards
Prima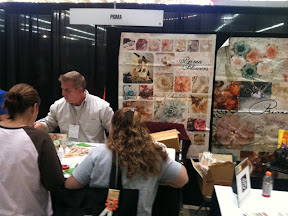 Friday 6x6
6x6 layout. This one was not completed but, gives you an idea.
Saturday 6x6
Reminisce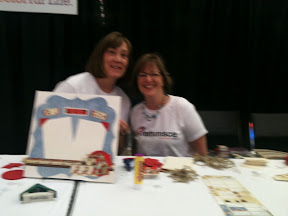 12x layout
Echo park
Card
Bobunny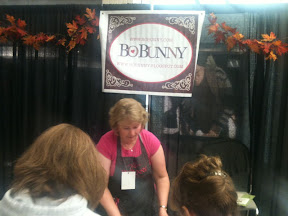 We created a 12x12 base layout.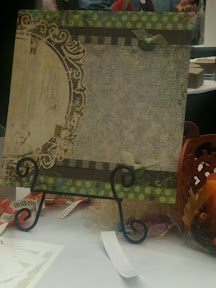 Then, they gave a shopping list to complete it.
Completed layout:
Sizzix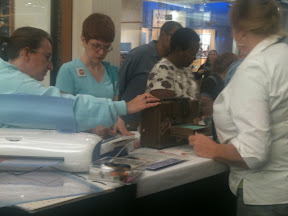 Card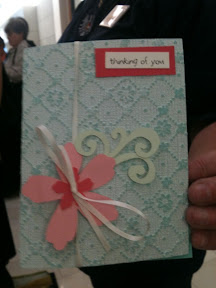 Coordination paper and Sizzix die.
Simple stories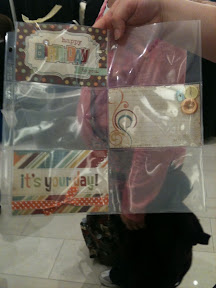 We r memory keepers
Notice that we used the cinch!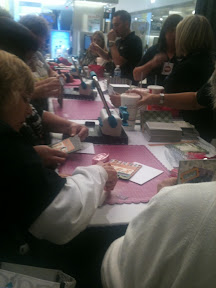 Mini notebooks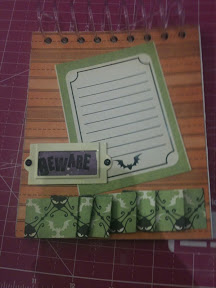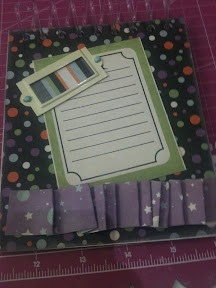 Little yellow bicycle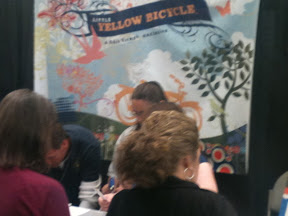 12x12 layout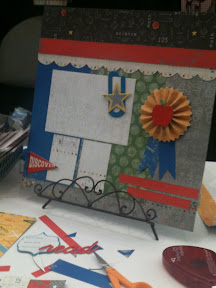 They had a two hour wait in line on average to make this one.
Coordinations
Graphic 45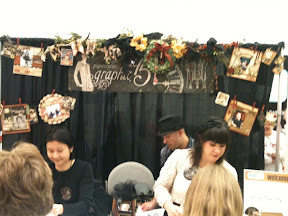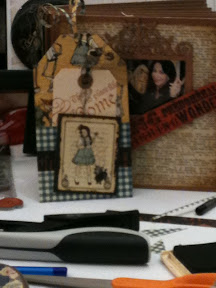 Bazzil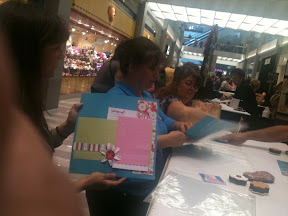 12x layout
7 gypsies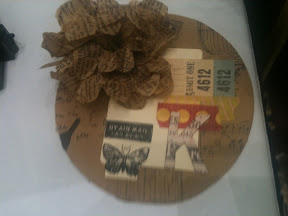 Mini album or wall hanging
Epiphany crafts
Doodlebug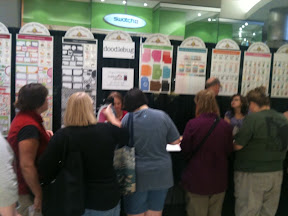 Card
Stampendous
Wall decor
Here are the make and takes at a glance...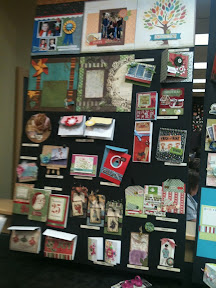 There are 31 booths. Some of them are doing 2 different items each day. I suppose in theory that you could keep going around to them all over again. Although some of them had a couple hour wait depending in the attendance or popularity of the booth.
Workshops
There were a lot of classes and the boards display the projects. Below is an example.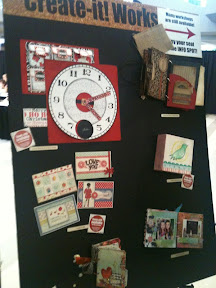 Sneak peek on some Classes
Tattered angels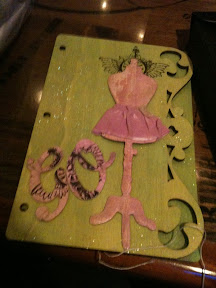 Book
Tim holtz $65
2 hour class of 70+ attendees
Graphic 45
They also had a class on le cirque.
I hope this gave you a bit of an overview.
They will be there tomorrow as well. If you're in the area, check out the mall of America. You never know who you might meet! Perhaps, even Tim Holtz.
Also, be sure to check out the challenge this week on http://sweetsassydiva.com and enter for a chance to win some prizes.