The challenge this week for the Design Team at Sweet Sassy Diva was to design
a project for Grandparent's day. I was excited to do this one.
Just nineteen months ago my life took a big change when I became a
grandparent for the first time to sweet Katie bug. Since then we have had
two more precious little girls added to our family. There is nothing
better in the world than being a grandparent. I am so lucky because two of
them live only 1 1/2 hours away and the other 10 minutes away.
Well on to my project. I used paper from Reminisce that I got at the local
LSS. I loved all the different words on the paper for grandpas and
grandmas. I used Cricut decals for the grandpa and grandma cut at 4 inches
with the shadow. The kids were cut at 3 inches. I then cut out the
letters from Nursery Rhymes at 2 1/2 inches and 1 1/2 inches for the word and.
Isn't this a great font?
The mats were embossed and then I added googly eyes.
Sweet and simple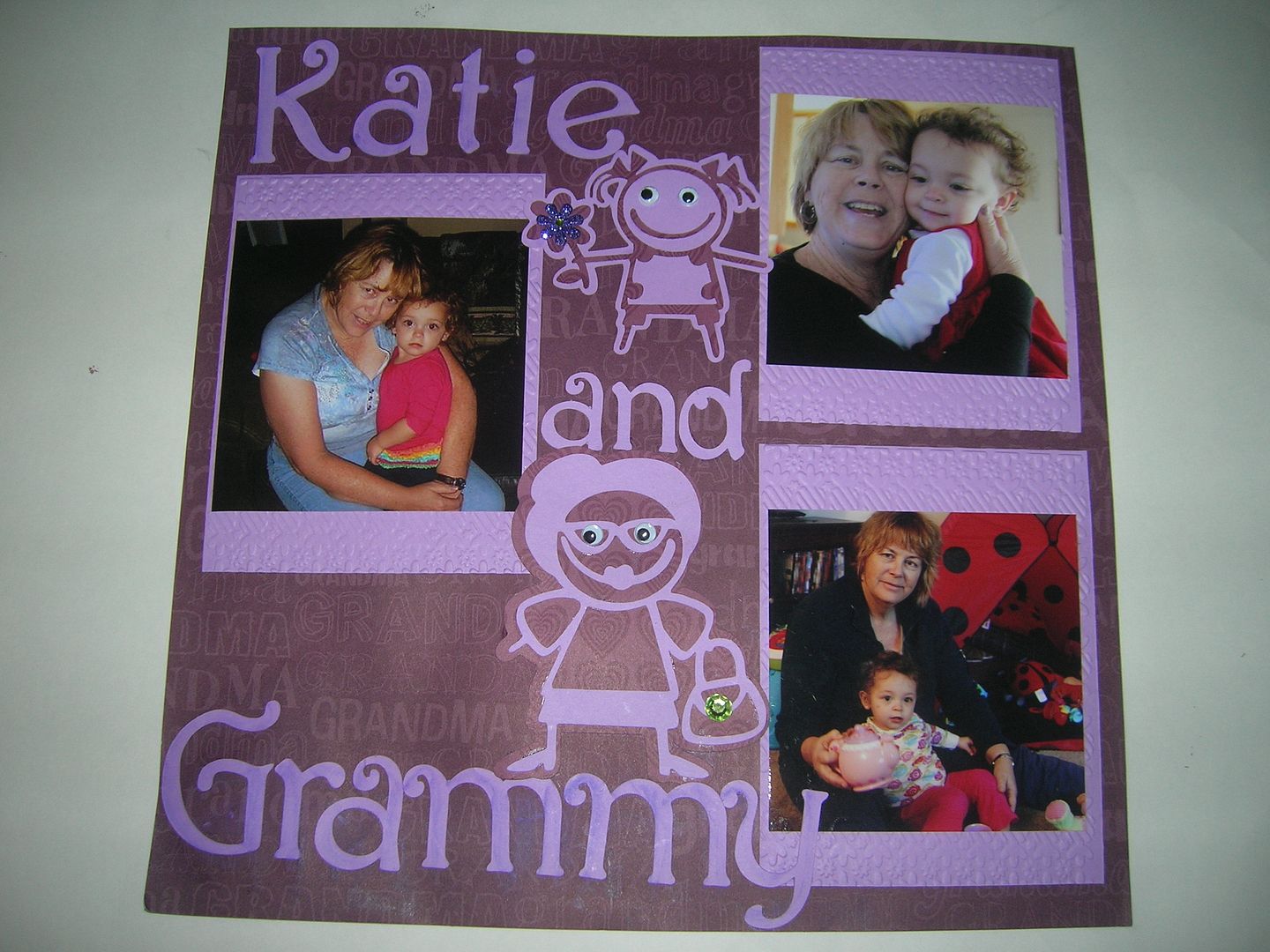 Hope you enjoyed this layout and please come back all week to see what the rest
of the Design Team has created for Grandparents Day. Have gun
craftin!
Be sure to enter the
SweetSassyDiva Design Team Call!