Hello everyone and welcome to the Sweet Sassy Diva Blogspot. This week the
design team was asked to do a project with Disney/Pixar. There are so many
carts to choose from. For this project I decided to do a twisted easel
card and use Mickey and Friends and Mickey Font to decorate it.
Believe me once you try making a twisted easel card you will be hooked.
The papers are from a Disney stack I got at Joanns.
So here are the directions:
1. Cut 2 pieces of cardstock- one 6x6 and 1 6x 12.
2. Fold the 6 x 12 in 1/2
3. Fold the left side of large piece across to form a triangle. (I
goofed and folded the wrong way but that is fixable as it will be covered with
the other piece). I use my ATG gun to adhere the 6 x 6 piece to the
triangle. Mke sure to line up at bottom so card will close. Test now
before you can't remove it. I guess I forgot pic of this step but see
picture 8.
4. Here is my mat with cuts from Mickey and Friends page 108 cut at 5
inches. I did not cut the shadow.
5. Here is my mat with Oh Boy cut with shadow at 1 inch from Mickey Font.
This was an already designed phrase so I did not have to make words.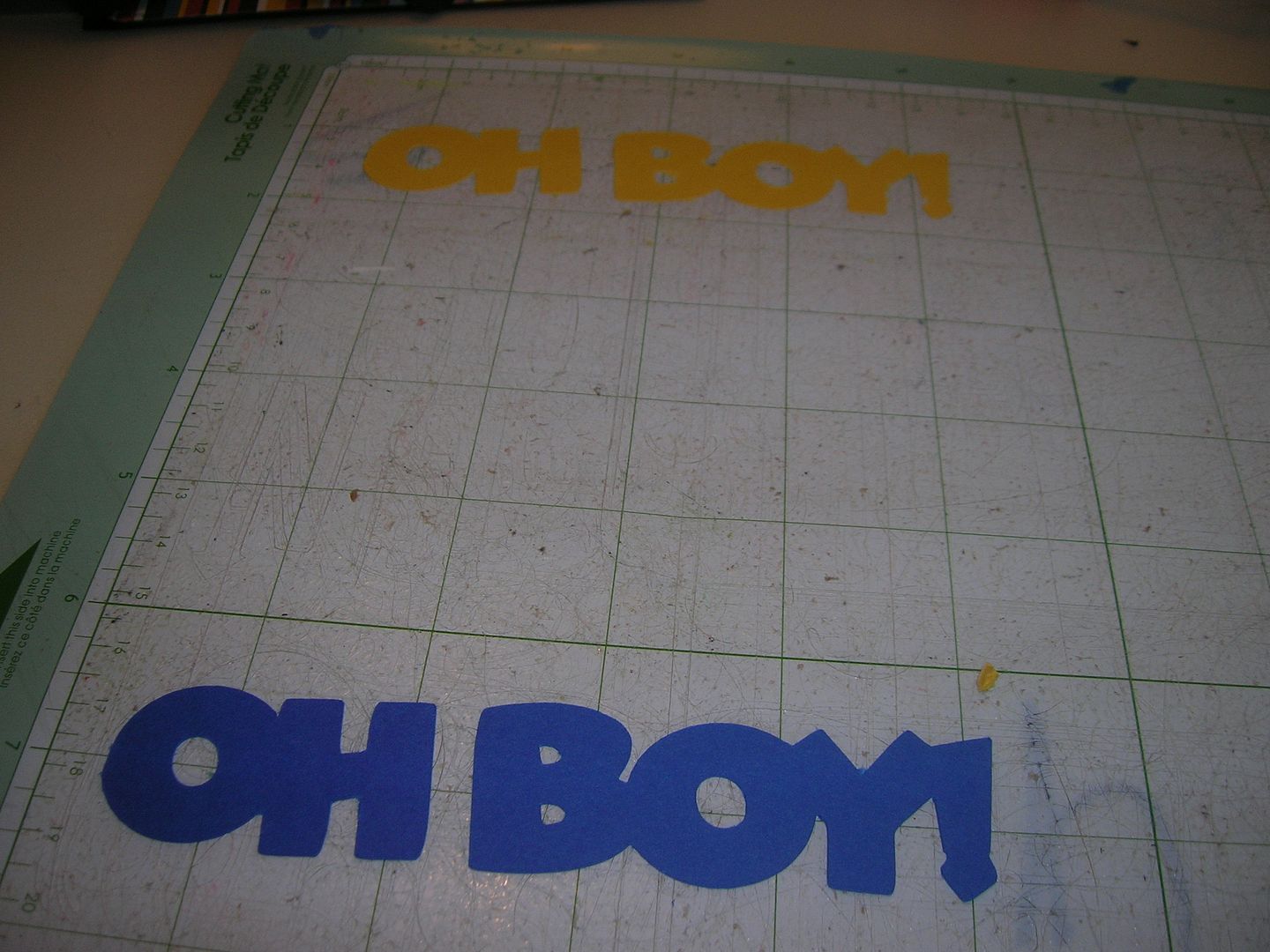 6. I glued my pieces together and added Glossy Accents to eyes and nose.
To the words I did dots and dashed with a Sharpie.
7. Next I stamped my birthday sentiment and placed it on a 3 1/2 inch
cardstock piece.
Then you use pop dots so this piece will hold the easel portion up.
8. Place the sentiment piece on the bottom of card back so it holds easel
in place.
Add other cuts - Doesn't Mickey look so happy.
This is card closed
I added two Mickey buttons I had in my stash.
Sorry this pic is so blurry.
So now you know how to make a twisted easel card. This is the link to
where I got my directions and you will also find directions for double and
triple twisted easel cards here.
I can't wait to see what the rest of the Design Team has made this week.
How about you? Make sure to come back each day to check it out and
you are always welcome at my blog too
Be sure to check out the SweetSassyDiva DT call! Be sure to enter the
SweetSassyDiva Design Team Call!
Enter by September 30th!