Hi, SweetSassyDiva here! In honor, of the MPS blog hop, I am giving away a cricut cartridge from my own stash! The cartridge will be Nursery Rhymes to the lucky winner.
Please enter a comment on this post and a winner will be drawn. I would be honored if you would also become a follower.
To see the project I made for the MPS challenge.
Click Here!
Now, on to another wonderful project....
This week for Sweet Sassy Diva's DT challenge we were asked to use a new cartridge. Well I ordered some but, they have not come in yet so, I thought I would do this cute winter card.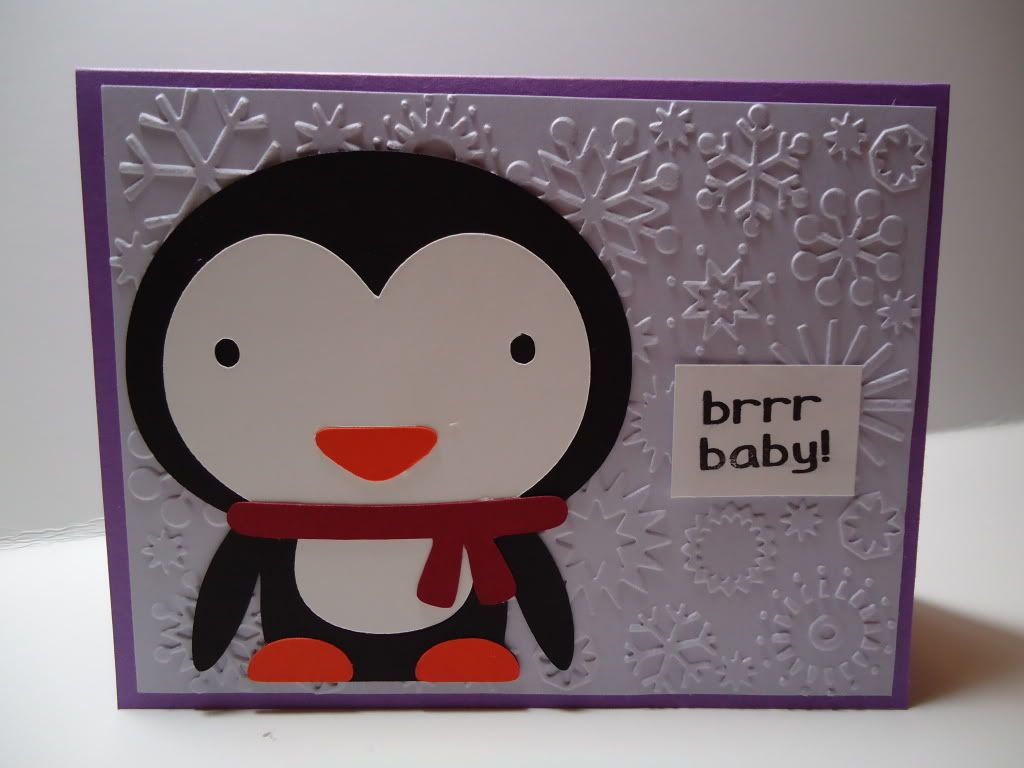 For this card I used Create A Critter and cut the penguin at 3.5 inches. I used dark purple 8 1/2 x 11 card stock cut in half at 5.5" to make an A2 card size. Light purple card stock is cut at 5.25"x4.25" and I used the Snowflake cuttlebug embossing folder on it. I also used My Pink Stamper Winter Wishes stamp.