Hi everyone
This week for SSD design team challenge we were asked to take an old item and re purpose it into a new item. I decided to use an old baby formula can and to turn it into a piggy bank for my son. Check out this video below.
Ok, so here is what the finished pictures look like.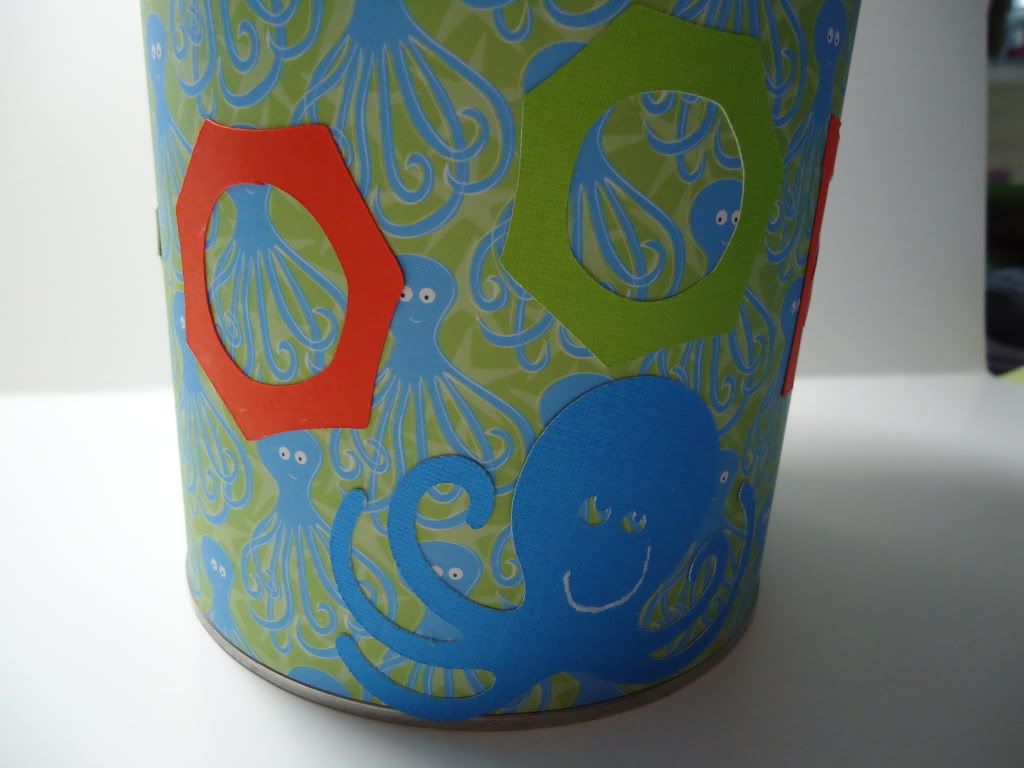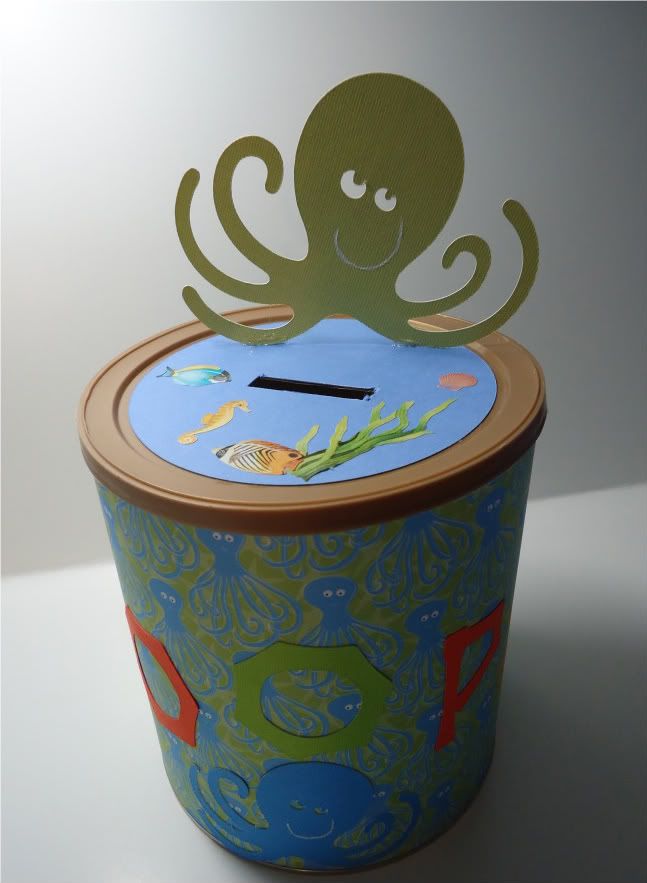 Supplies needed:
Empty can of baby formula or coffee tin
All Boy paperstack from DCWV (or any cardstock you prefer)
Green, blue and orange cardstock
Life's a Beach Cartridge
Ok so here are the steps on how to make this project
1. clean out the can with a papertowel to get any extra formula left inside the can
2. Take the patterned cardstock and put it against the can and measure where to cut the paper, use paper trimmer to cut on that line
3. Take your adhesive and cover the back side of the patterned paper, making sure to get all the edges, then wrap the cardstock around the can, being careful to smooth out the glue underneath the paper with your hand
4. Cut of your cuts, I used Life's a beach cart for the letters cut at 2", green octopus at 3.5", and the blue octopus at 2.5".
5. Glue letters and 2 blue octopuses to the canister.
6. Cut a circle in the blue cardstock to cover the lid with, glue the circle on, then cut a 1" by.25" slit in the top of the lid. And the two little slits for the g